Stop Copyright Trolls
Is a copyright troll trying to get money from you? Download this FREE guide authored by syndicated columnist Tim Carter - founder of AsktheBuilder.com.
I had a troll try to get money from me.
It was comical.
CLICK HERE to download a FREE step-by-step guide I created that will allow you to STOP and CRUSH copyright trolls.
What you see below is just a partial screen shot of page one of the guide. None of the blue text below links to anything because it's just an IMAGE of the document. CLICK the above link to get the actual FREE GUIDE.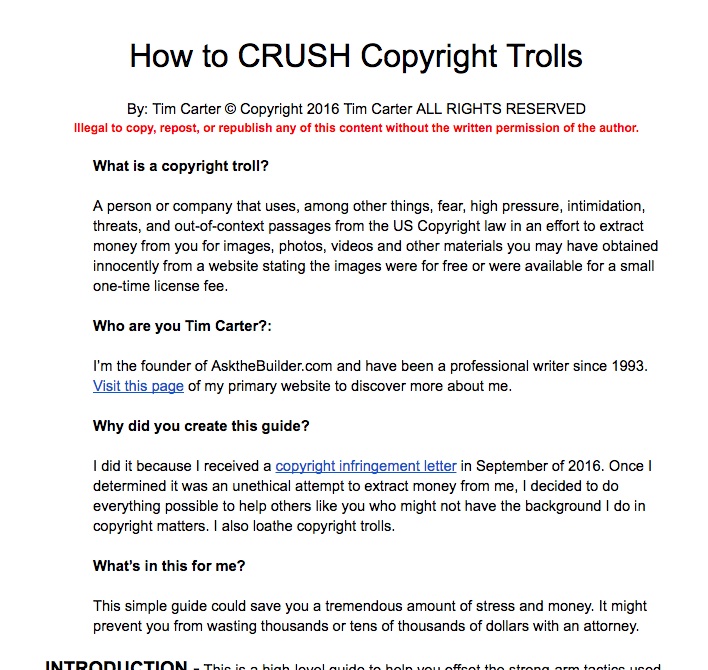 Posted by Tim Carter at
9:14 AM
|
Comments (0)