Sixt Car Rental Review
Just three days ago I had to hand back in the magic key fob to the luxurious Cadillac XRS I had rented tens days before from Sixt. My daughter and I had picked up this sleek SUV from the Sixt location in San Francisco and used it to tour three national parks in just six days. Both my daughter and I were sad to leave the car at the LAX Sixt return facility because it was such a pleasure to drive the car. It was also a very pleasant experience working with the excellent Sixt employees at both SFO and LAX.
Four months prior my youngest daughter and I had started to plan this epic vacation. We knew we needed a car to transport us from San Francisco down to Los Angeles. My oldest daughter and her husband live just south of San Jose, CA, so we wanted to visit with them before driving to the national parks.
If you've ever rented a car before, you know that most rental companies penalize you severely if you rent from one location and then return the car to another. While starting to price car rentals we discovered quickly that the major brands you might know of were none too happy with anyone who wanted to take one of their cars from San Francisco down to LA.
Not Sixt. We got quotes from every big brand and all were above $1,250 for the ten-day rental.
I saw that Sixt had luxury cars for around $300 for the ten days. That was very attractive, but I felt there had to be a catch. You know the old saying, "If it seems too good to be true, then it must be."
I decided to spend some time researching Sixt. I started reading lots of reviews, especially the ones about the San Francisco operation. There were lots of negative ones, but then there were quite a few good ones.
It's always good to look at the dates of the reviews. Most of the bad ones were from quite a few months ago. In this case, this was important I'd discover later.
You also need to take into consideration the mood of the average traveler that's been on a plane for six, or more, hours, is hungry, tired and cantankerous. Most are very impatient by the time they get to the car rental counter.
Evidently Sixt started out here in the USA with a franchise operation and has recently started to switch over to corporate-run facilities. That makes all the difference in the world.
When I arrived at the Sixt counter in San Francisco, I was prepared for the normal 30-minute interrogation. I was out the door and in my car in less than ten minutes! WOW!
There were plenty of personnel on hand to process customers. The check in was FAST and painless.
The young woman at the counter asked me, "How would you like a no-charge car upgrade?"
I had originally booked a lower-cost standard mid-size car.
"Well, it depends on what it is."
She said, "How about a Cadillac XRS SUV?"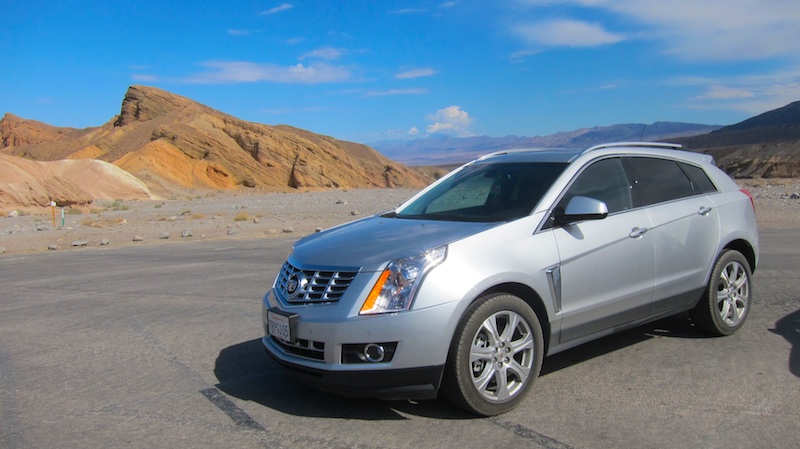 "Sure, let's go for it." That was one of my best decisions for the entire trip.
The car was a DREAM to drive and it sipped gasoline. If you want a dream car for your rental, go for the Cadillac XRS.
The entire rental experience was the best I've ever had in my forty years of renting cars.
Thanks Sixt for being there and I'll do whatever I can to drive business to you so you can thrive here in the USA!
Posted by Tim Carter at
7:48 AM
|
Comments (3)