Bopp Shop LA - Dishonest Scammers
Just before Christmas 2012, my youngest daughter went online to purchase a gift from a store called the Bopp Shop that says they're located at 3940 Laurel Canyon Blvd, Suite 1384, Studio City, CA.
Being the smart shopper, she read Bopp Shop's Return Policy.
It clearly said that if you didn't like an item, you just had to get it in the mail within 3 days of receiving it.
She didn't like the necklace and mailed it back within the three days.
But the folks at the Bopp Shop run a fraudulent business.
They REFUSED the parcel.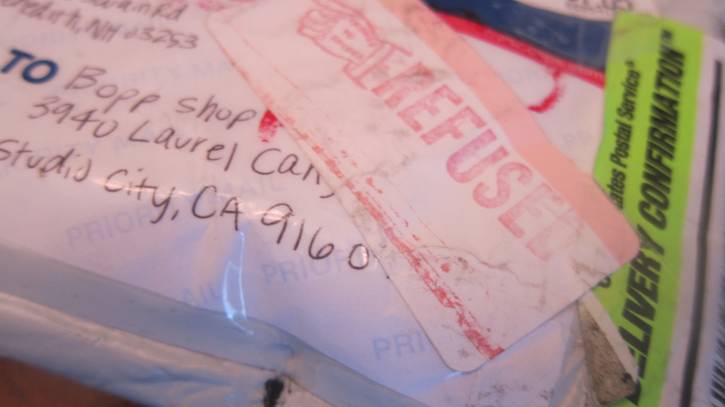 Once we got the package back, we tried to call them.
They list a number at their Facebook page of 818-644-3455.
I called that number and the person who answered said it wasn't the Bopp Shop.
They had an email address at their Facebook page.
I sent an email saying I was interested in purchasing a product, but wanted more information.
I've never received a reply.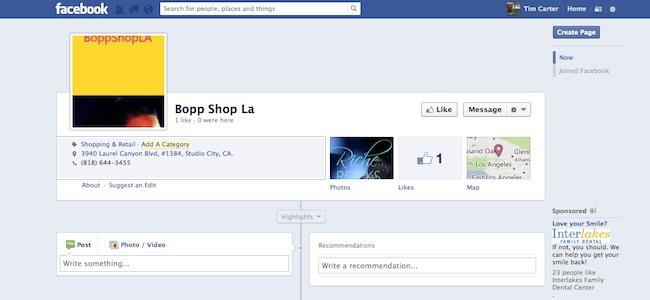 Don't buy from the Bopp Shop.
They're dishonest and they're crooks.
In the last two weeks they changed their Return Policy:
NO RETURNS on jewelry items.
NOTE TO SELF: File complaint with the California Attorney General's office.
Posted by Tim Carter at
8:06 AM
|
Comments (1)