Sunrise on Lake Winnisquam
I'm a morning person. I love to wake up early. I feel it's the best part of the day.
One of the advantages to waking up early is getting to see some of the spectacular sunrises here on the loch.
Since I live on the west shore of Lake Winnisquam, I get to see the stunning show Mother Nature puts on just about every week.
Here's one that happened in December of 2011.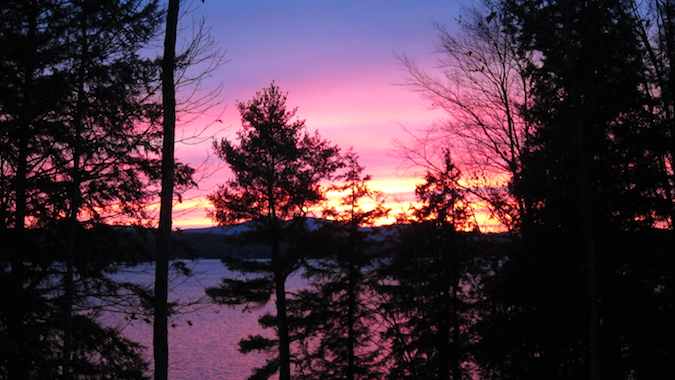 Posted by Tim Carter at January 28, 2012 10:10 AM