Big Commerce Review - Store Statistics BROKEN
I've been using Big Commerce as my shopping cart for several years. Overall, I'm pretty satisfied. But it has a massive defect and my requests, filed for over THREE years, have fallen on deaf ears.
What's my beef? Simple. When you ask the cart to return your Top 20 Customers, it brings back total garbage. I'd LOVE to reward my top customers with personal Thank You's, maybe a private Promo Code, or some other gift - that's if I knew WHO they were.
Here's but one example of how crazy the data is. Laura indeed bought things from me, but she didn't buy 19 things in the month of October, 2011.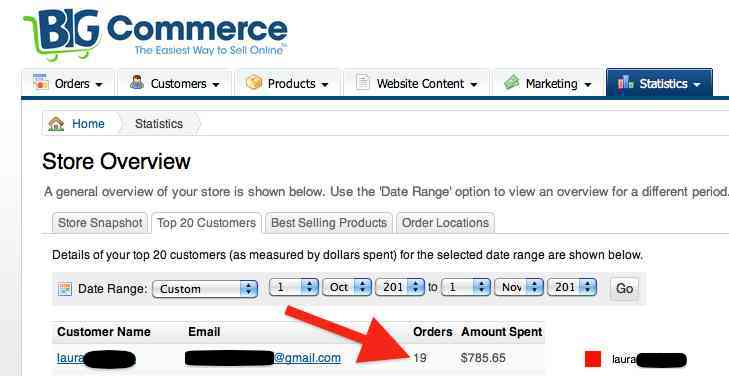 Here's another one for you. This one is about Carolyn. Looks like she's a great customer, right? After all, she's ordered 159 times from me and spent over $6,500.00


Think again. She only has ordered twice and spent less than $150.00.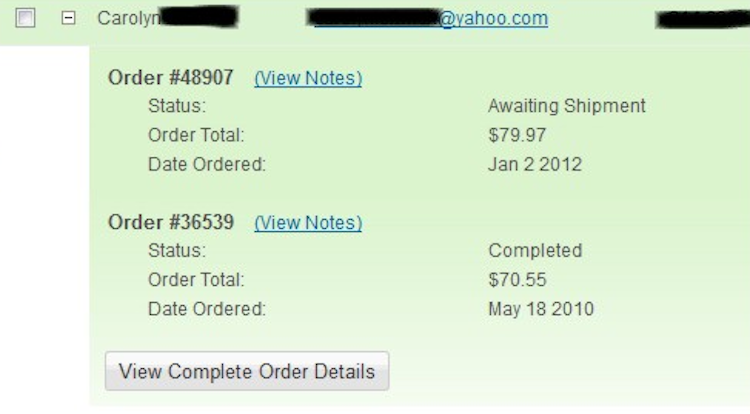 The problem with these grievous errors is that you start to lose faith in any other numbers at the cart. For example, are the total sales correct? What about the Best Selling Products? Are the ones the cart says are best sellers REALLY the ones people are buying the most?
Who's got the time to determine this using an abacus and the raw data? I expect a powerful shopping cart like Big Commerce to be right - especially with a trivial task of telling me what customers buy the most in any given date block.
Good grief Big Commerce, get it right!
Posted by Tim Carter at January 3, 2012 2:44 PM