Annunciation Class of 1966 Reunion
Welcome to the 50th Reunion of the Annunciation School Class of 1966 in Cincinnati, OH.



When: July 15-16, 2016

Where: July 15th - Annunciation Parish Rectory / 6:30 pm ] [ July 16th - Montgomery Inn Montgomery 7 pm

Cost: $25 per graduate

CLICK HERE to RSVP that you'll be coming.

Here's a partial list of your classmates who have RSVP'd:
Mary Druffel (Merrill)
Donna Boncutter (Emerson)
Dick Cronley
Evelyn Schwiers (Schott)
Timmy Carter (call me Tim or Supreme Commander - your pleasure) ;-)
Charlie Deters
Cathy Conrad (Burling)
Gary Bonomini
Mary Keefer (Clark)
Linda Palumbo (Ratterman)
Hiawatha Reeves
Sue Sansone (James)
Gail Scheurer (Siefert)
Greg Schmidt
Sharon Wilson (Workman)
Joe Wright
ADD YOUR NAME HERE NOW
Watch for important questions in between some of the photos. You can VOTE in the comments below. Here's one:
"Who's mom came up with this saying: "Put your cassock on a hanger, so says Fr. Dettenwanger."
This is when we started our journey: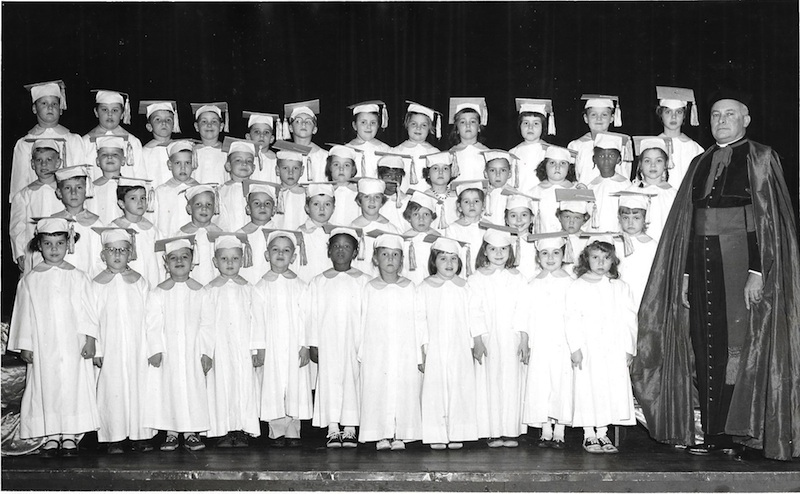 We didn't get to drink wine back then like today!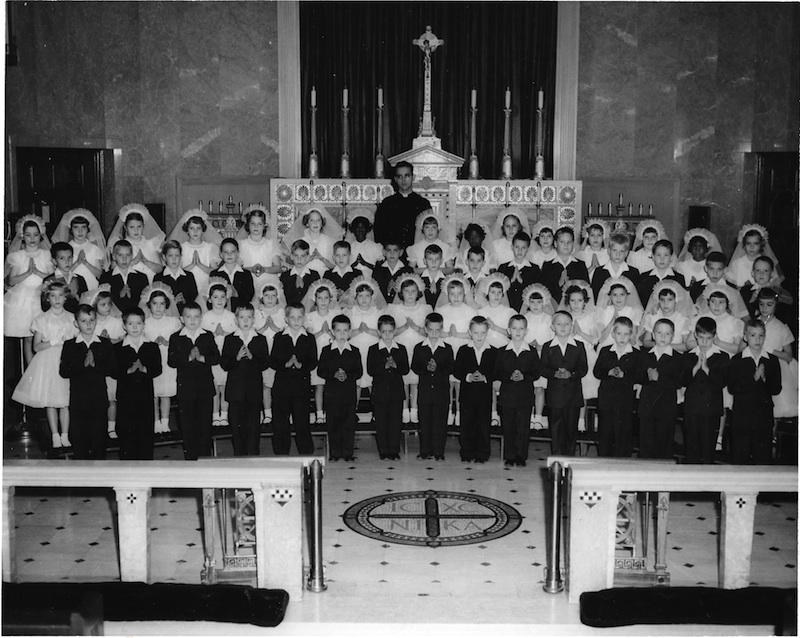 Check out the glamour shots from our 8th grade year. Be still my beating heart!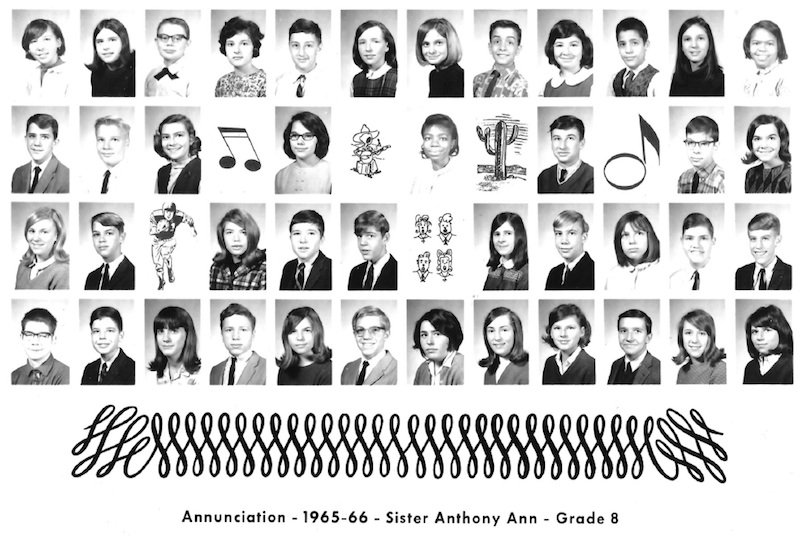 You'd think we'd be HAPPY about getting out!!! Why didn't more people SMILE?

Here's the photo of us all at the 2016 reunion standing in the just about the same spots as we did 50 years ago. Charlie Deters is not where he should be and we're not centered on the steps the same way we were 50 years before, but I think you'll be able to tell who's who: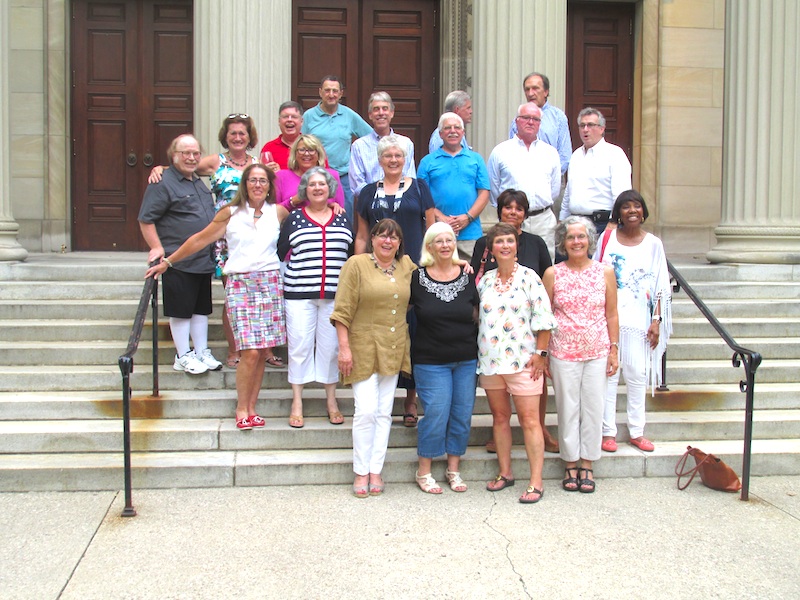 Was this the first instance of photo bombing? Mr. "Ham-it-Up" Dick Cronley behind from left to right: Sr. Anthony Ann, Sr. Grace Angela (principal), Sr. Marietta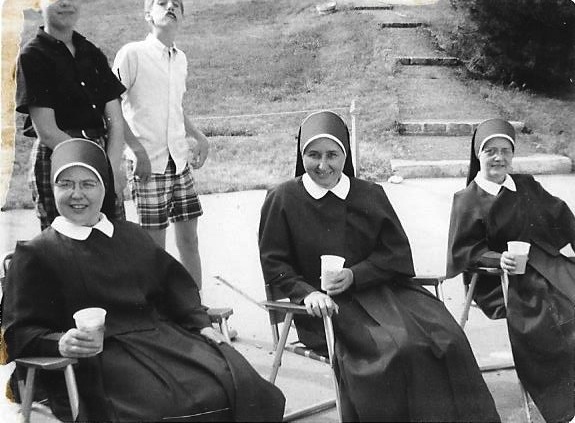 This was taken at our 8th-Grade party at Ft. Scott. Standing left to right: Dick Cronley and Tim Carter. Bent over left to right: Joe Wright, Charlie Deters, Mike Jones, Jerry Kleinhaus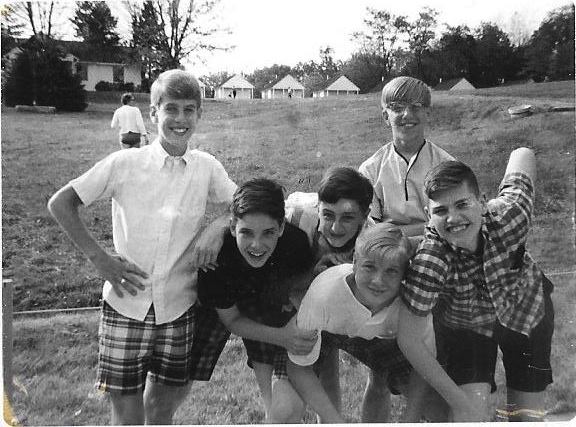 Remember that image in the catechism about the milk bottles? What kind of milk was in your "milk-bottle" soul? Chocolate or white?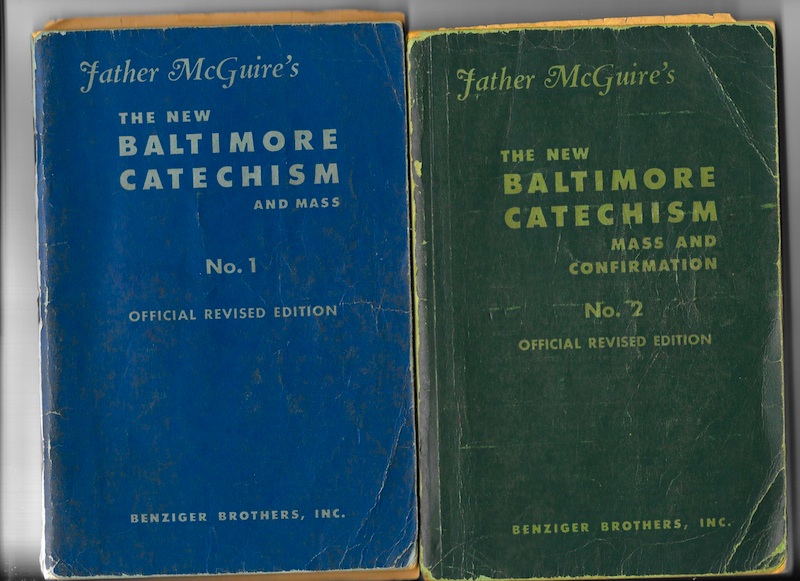 Remember the weekly reader that sort of brainwashed us?